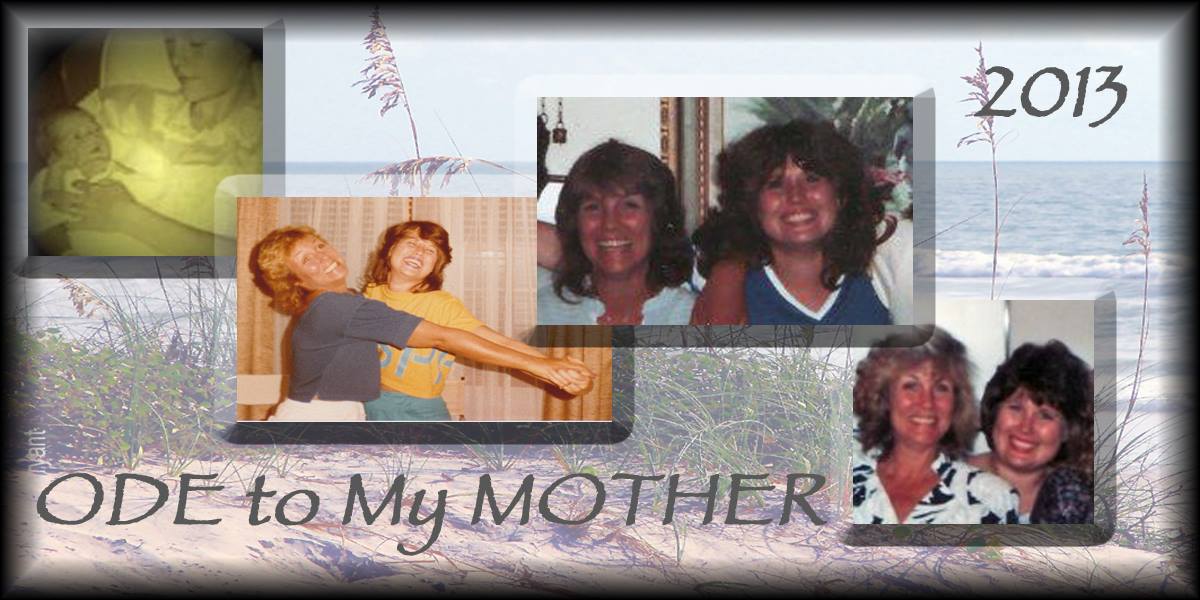 © photo by michelle bryant
mom:
in my fifty-two years of life
i can honest and truly say
that i wouldn't be the person i am
without my mom today.
so, for the times we drove each other crazy
and times i'm sure that she was right,
the talents we coveted and shared,
the will to never give up the fight,
for the travels that caused miles between us
(and) at times scrapples that distanced our hearts,
it seems we always made amends
no matter what the cost.
for her simply having my best interest at heart- (dang it!)
even though i put up quite the resistance
i write this ode to my mom on her birthday
to say, 'thanks for your persistence,
that no matter who was right or wrong
or what was said or done by whom
if it wasn't for your pushing mi
id pro'bly still be in the womb.
so for all the tears that we've both shed,
and the times we've comforted each other,
on your 70th birthday, mom, i look back and reflect…
that if it's not one thing…its my mother!
~mi
2013
HAPPY 70th BIRTHDAY MOM!
© michelle bryant