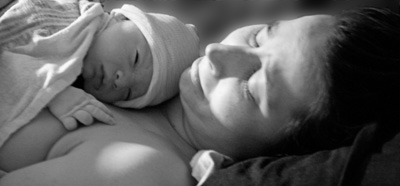 © photo by michelle bryant
today i saw strength & grace & courage
as a little life entered this world.
today i saw an amazing woman
where there was once my little girl.
today i stood in awe of you
as i tried to help you fight the pain.
today you became a mother,
and now your life's forever changed.
today i stood and held your hand
and wiped away your tears
when not too long ago i rocked you to sleep
and a story calmed your fears.
(and) as i look upon you with amazement
at the woman you've grown into,
i know your son will be equally as awesome…
for he has a mother like you.
© c. michelle bryant