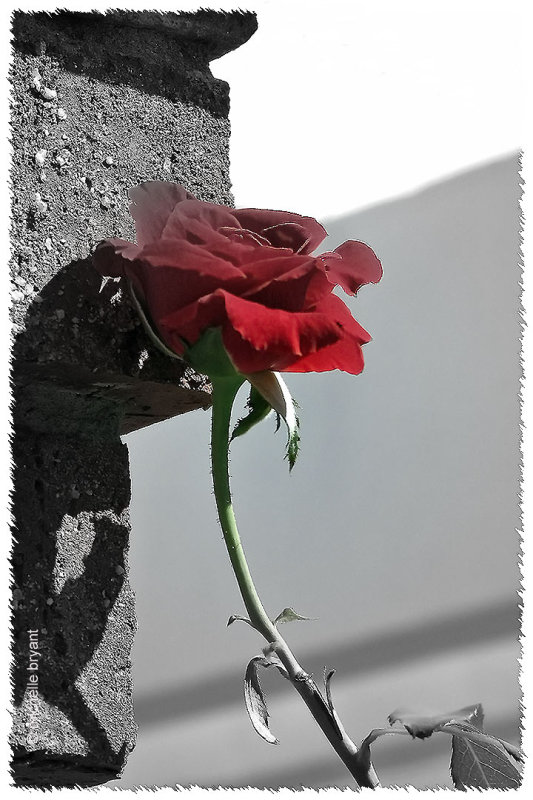 © photo by michelle bryant
its amazing how you speak right to my heart
with the words that you say
you shoot straight
like a dart.
are you trying to penetrate
this barrier wall
that i hold carefully around mi
making sure not to fall?
brick by brick, piece by piece
i find no place to hide,
for as your mighty arrows shoot my way
i dream of being by your side.
the smile on your face
the touch of your kiss,
oh, the way that i feel-
when the arrows miss.
it's all i can do to be strong,
to stand firm and in control,
to keep my mind and body in tact
without admitting you have my soul.
it's amazing how you know mi
and how you've reached mi in such a way
that keeps the arrows shooting
through my dreams and heart each day.
but fear is the mortar that binds,
this wall i can not break.
so shoot your arrows, test your skill
there's way too much at stake.
for behind this wall is a gift so rare
that no one has ever felt
its glow or shine or known its presence
or experienced its melt.
and only the test of time will tell
when the walls of fear come tumbling down
and love will conquer my very being
and a tender faithfulness abounds.
"mi"
© michelle bryant