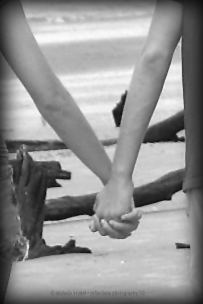 © photo by michelle bryant
true love is not pushed
or hurried or controlled.
true love is taken slowly,
& it never does grow old.
true love has a gentle way
that lives on & on & on,
a tender, kindred sprit
that connects two hearts as one.
true love is friendship.
it's intimacy that's rare.
true love is the joy of being together-
even when words aren't there.
true love never dies.
it's a connection of hearts & mind & soul.
it's a clinging of friendship & love,
that never does grow cold.
true love is the love i want.
it's what i dream to have someday,
& maybe if i wait long enuf-
it just might come my way.
~"mi"
© michelle bryant