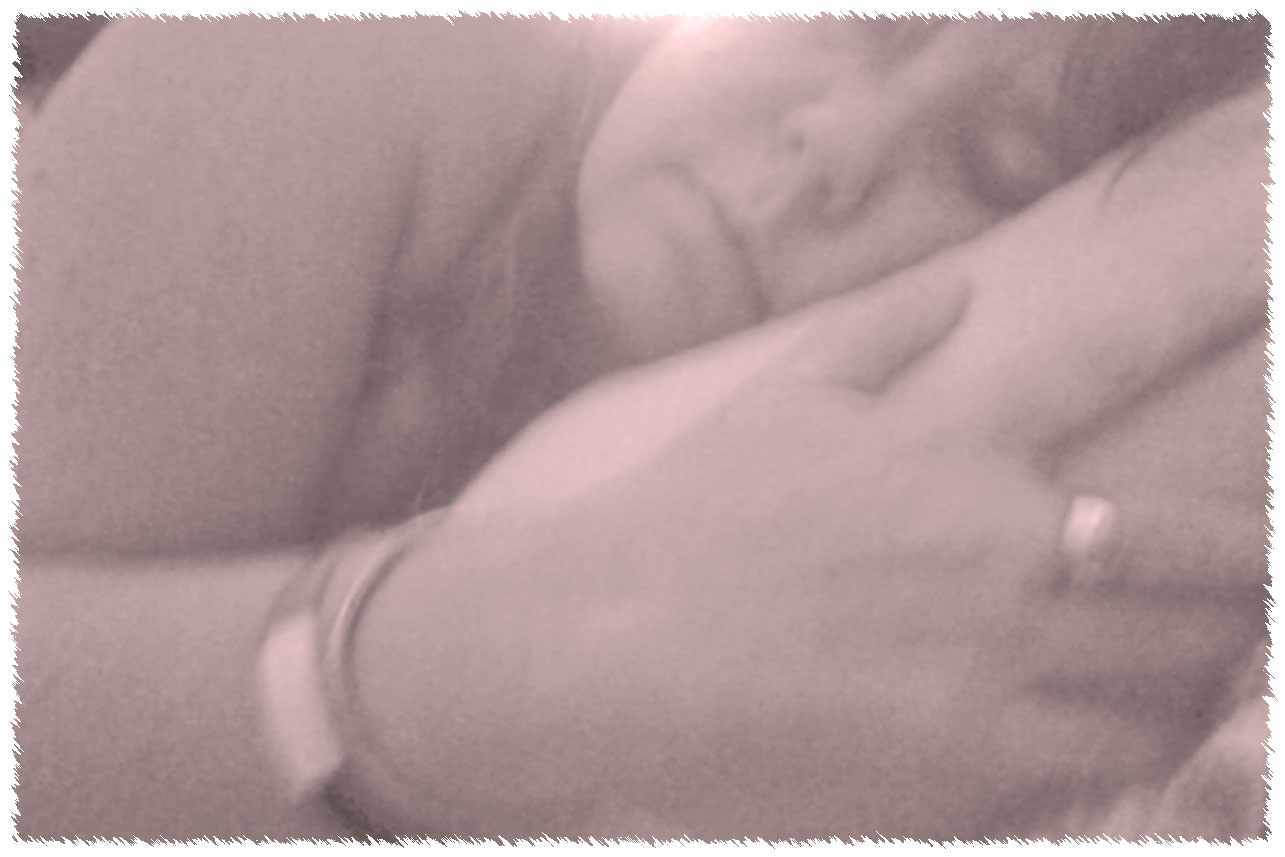 it's 3 am.
i unlock this stubborn door,
anxiously awaiting, entering
my humble home,
my little world that i've created,
away from all the bitterness
and trickery the outside world contains.
ah, home!
but…
it's cold, and dark,
empty and lonely.
so on comes the radio
pretending someone's there
(just keep me from feeling alone.)
noise – i just need the noise,
for silence
is treacherous.
i walk into the bathroom
and there i stand
looking at myself in the full view mirror,
full of holes, empty.
i take my shower,
brush my teeth,
and head for bed..
now the misery, the emptiness,
the loneliness,
decide to take their toll,
trying to remind me
that the warmth that i feel
is my own skin against the pillow
i'm clinging to.
the music plays,
my mind wanders,
my heart just turns numb,
'til eventually
i pull you closer
and take you with mi
to the land of dreams,
with a love like i've never loved
and a song in my heart.
we laugh and play and sing.
we share
and understand each others weaknesses and strengths.
we see things through each others eyes.
we live,
really live
and learn.
we love,
really love
with the rarest and deepest of loves,
and i pull you closer.
but-
then it's over.
the alarm clock is ringing
and i'm entwined around my pillow-
still full of holes and unlimited, unfulfilled dreams
yet ready-
to face this world.
hoping that today is the day
that i see in a crowd
the smile that finally
lets mi take off-
to the land of dreams –
but this time…
to leave my pillow behind.
© michelle bryant